Corseterie, now located in St. Kevin's Arcade atrium off Aucklands K' Road, is a new boutique who didn't even have a logo when they first approached us for their branding needs.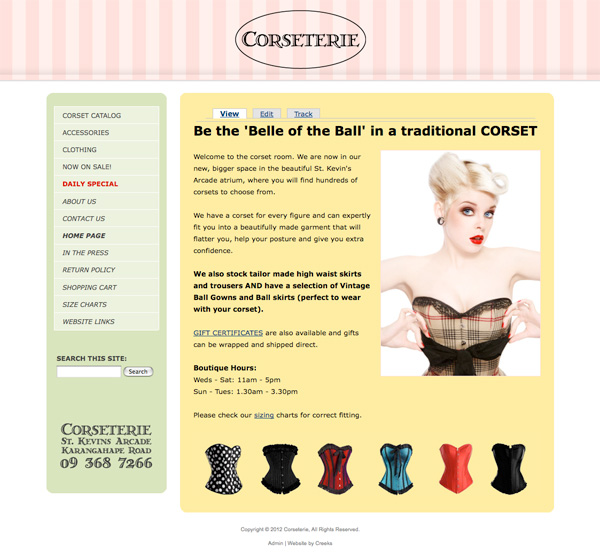 ---
Branding
A versatile design that used color sparingly, established a recognizable pattern as an accent to identify the brand, and a modern twist on classic typography — all working to present information in a clean, readable and easy-to-follow format.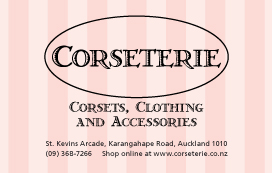 ---
Web Development
Creeks designed a simple yet intuitive, user-friendly e-commerce website with full SEO .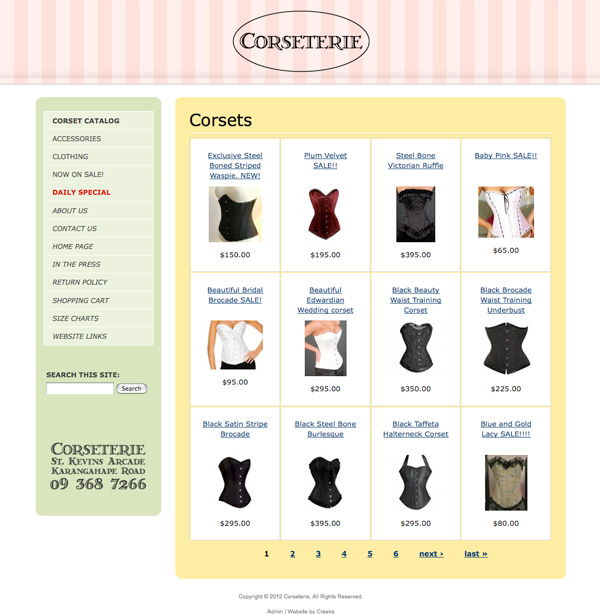 ---
---